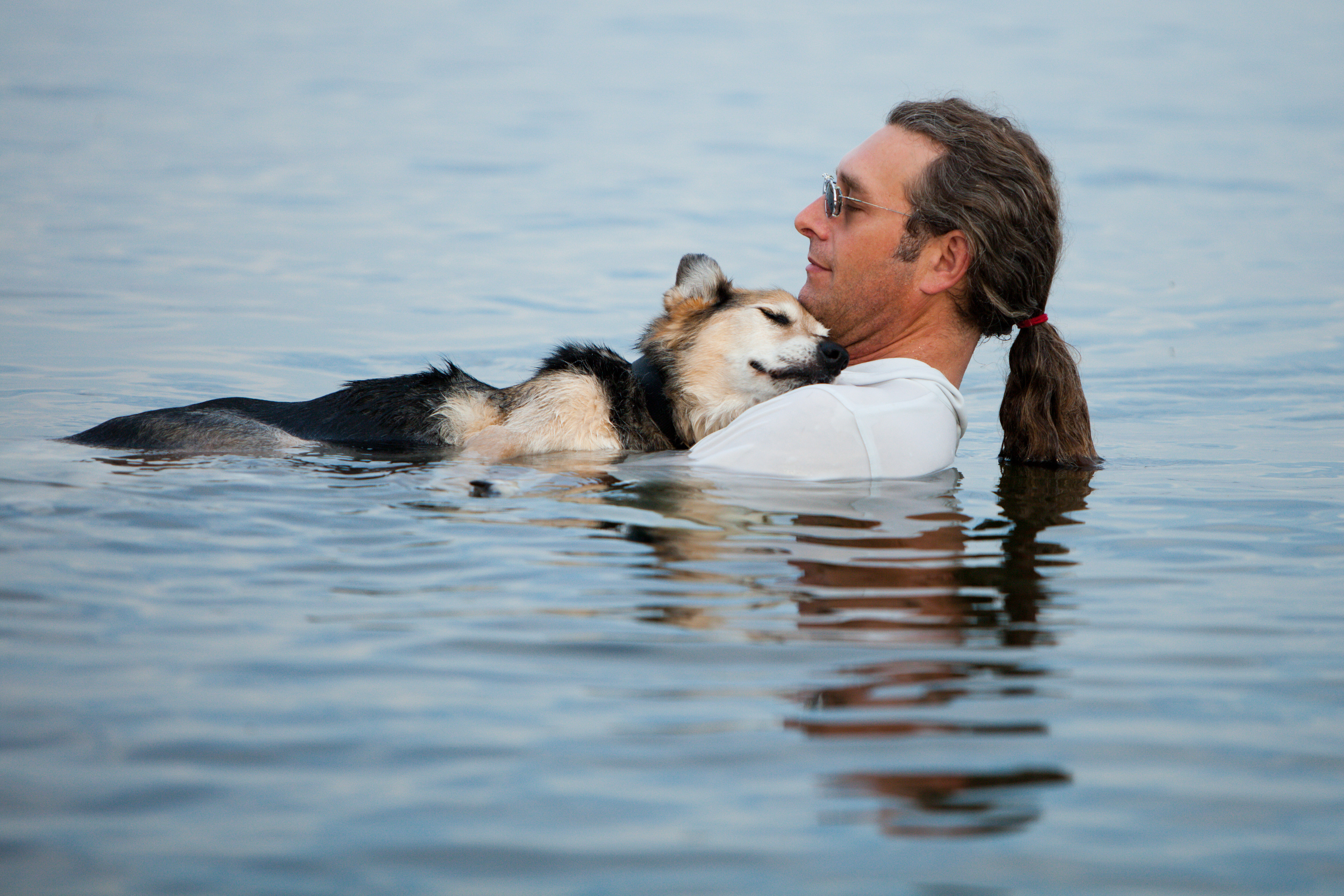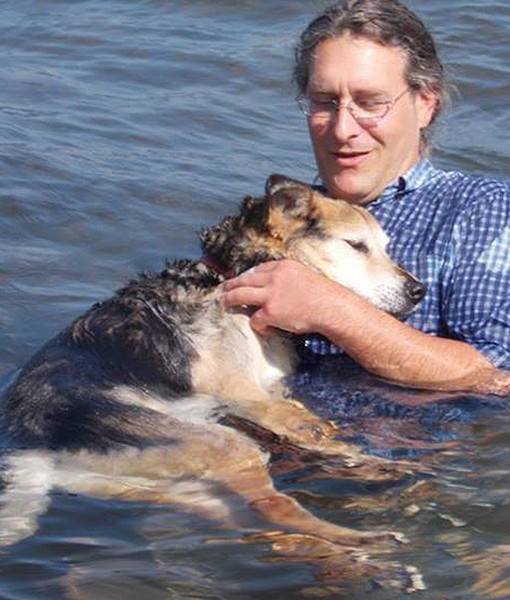 Blessed are those who mourn, for they shall be comforted.Matthew 5:4
After Thought
Unger (above), who went to great lengths to ease Schoep's pain of severe arthritis with water therapy, was an inspiring figure. With the help of photographer Hannah Stonehouse Hudson of Stonehouse Photography, the image of Unger and Shoep practicing water therapy touched many people around the world in a profound way. It went viral on the Internet.
Their story is a beautiful one that showed the true love a person can carry for a dog. That's why it is so sad to report that Shoep has passed away.
Unger adopted Schoep with his then-fiancée from a shelter. They both had to work hard to gain the trust of Schoep, who had experienced abuse. However, this did not deter Unger, who was determined to show Schoep how to trust again.
Both experienced difficult times in their lives -– Schoep being abused, and Unger having to deal with the departure of his fiancée as well as depression. The love Unger had for Shoep, and the companionship they had with one another, made it possible for Unger to keep going.~ Pastor Bob Barnett